Dear Visitor:

WildWords is the Combination Deluxe Pizza of word games. It offers the richest plate of possibilities, decisions, and consequences. No word game has ever been so friendly to all words and so open to your imagination.

That same old, same old Scrabble (or Words With Friends) play of one high point letter and a few other tiles is a bottom-feeder in WildWords. And memorizing lists of silly short words offers no significant advantage. WildWords is not driven by low expectations. There are big fish to fry.


The focus in WildWords is on high-scoring plays that use all seven tiles to form words with seven or even seventeen letters. You'll play words never seen on a Scrabble board in over a billion games. Even beginners do it. New tiles, board squares, and rules have changed the dynamics for every turn and skill level.

I put WildWords together for family purposes. I did not start with grand intentions. My goal was simply to level the playing field with nieces and nephews who won games aided by official Scrabble words like QAT or ZA or MM. (Curiously, Official Scrabble does not allow the two-letter word that, for me, best describes this phenomenon--BS.)

So I set out to change things. A new tile distribution with a dozen wild tiles and a new board layout with turn-to-wild squares came first. Then, I awoke one morning at 5 AM with a sense of urgency and the idea that "wild" should mean any sequence of one or more letters and not just a single letter. I admit it sounded weird. But unexplainable inspirations are often more valuable than thoughtful analysis. (Didn't a guy write a best-seller about that?)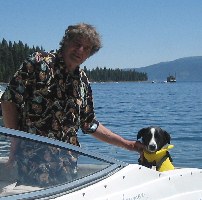 So we played and began learning the game. What emerged was a completely new and unexpected world of word play. WildWords brought out new dimensions of strategy and gamesmanship. And it completely rewrote the book of words played with plenty of thrills, challenging situations, and good laughs along the way.

Our annual family championship had always been a decent event, but playing WildWords instead was more fun than a barrel of monkeys. My brother, who wouldn't know whether to kiss a jo (Scottish sweatheart) or an ai (three-toed sloth), won the tournament for the first time. Mission (and so much more) accomplished!

Don't get me wrong. Scrabble is an OK but very limited word game. The notion that it builds or exercises a useful vocabulary after childhood is, however, folklore. Scrabble's flaws became obvious when players started taking it seriously. They could not win with normal English and masterful tactics as Scrabble excludes most words and is not that subtle. So they started learning hundreds (then thousands) of new official words--all short and mostly gibberish. If you want to play to win, you must match your opponent's hours of joyless and useless memorization. Where's the game in that?

Of course, you could also switch to a game with more desirable game qualities. You get better at WildWords by the pleasurable experience of playing it. The wild concept introduces an incredible amount of gaminess beyond Scrabble's anagramming. With AMNINS* as your tray, you could play AN*NISM for antidisestablishmentarianism--the longest word in English when I was a kid. But you don't need a word like that. WildWords includes your complete preexisting vocabulary in theory and in practice. That's tons and tons of words you know but can never use in Scrabble.

WildWords was a freak yet wonderful discovery. As the caretaker of this serendipity, I felt a responsibility to share it outside of my own family. I have done my best to produce a quality product--the tiles and trays are fabulous. And I did try to keep the price as low as possible while targeting break-even, but it has risen a lot over the years. You can easily join over 5,000 families who have made the switch from Scrabble. The adventure begins on the order page download page.

Thanks for your time and A*ENTION.

Peter Roizen (roizen at ix.netcom dot com)
Inventor, Publisher, Web Master, and Shipping Clerk
P.S. I do play strangers from time to time -- especially if they can pass on the experience to an audience of some kind.